Creating key performance metrics that put your company's vision into action.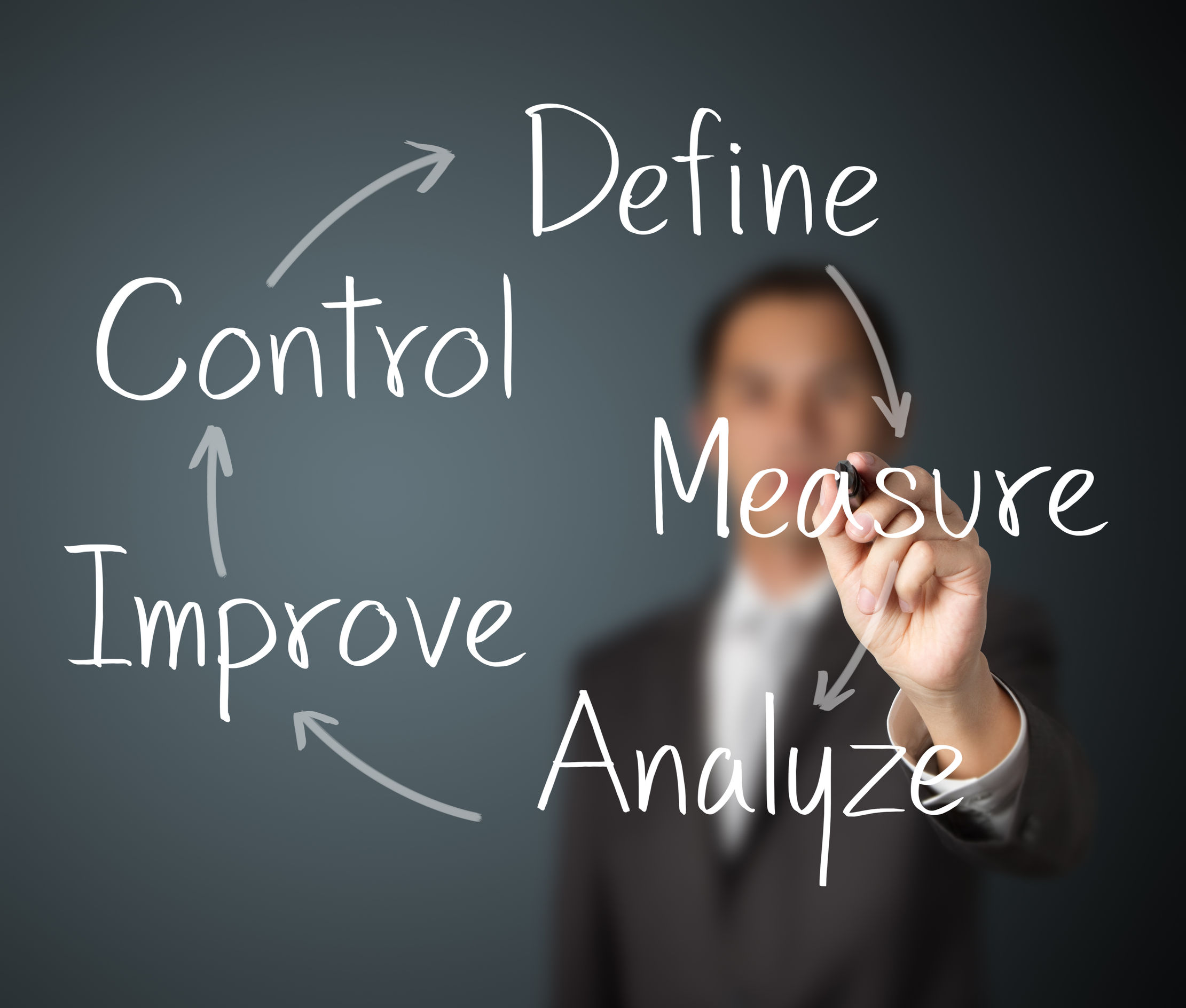 Creating Key Performance Metrics That Put Your Company's Vision Into Action
The Balanced Scorecard methodology helps companies align their daily business activities with their overarching mission and vision. In lean management thinking, we often discuss how a company's core purpose or True North should guide strategy planning and key business activities. Yet for many companies, the only key performance indicators (KPIs) that leaders are used for tracking financial ones: profit and loss, revenue, margin. While these are critical to the health of any business, they don't tell the whole story. Companies must link measurement to strategy, and develop KPIs that both promote positive future results and reflect on past performance.
With the Balanced Scorecard methodology, companies are able to look deeper and ensure that their activities are serving their greater mission and generating positive financial results. Through a Balanced Scorecard assessment, you'll learn more about the financial impacts to:
Safety
Quality
Delivery
Cost
Morale
Environment
By looking at the business through this lens, leaders are able to quickly clarify what's important to stakeholders, and no more time is spent on strategic planning where objectives aren't realized. Instead, the Balanced Scorecard acts like a laser focus to turn your bigger mission into operational priorities that get tangible results.
A Balanced Scorecard implementation begins with a full assessment of your company's current state. From there, Incito Consulting's experienced team partners with yours to define a compelling future vision. Together, we'll buckle down to ask hard questions about where the gaps are, how they're affecting your business, and what needs to change. Using the Balanced Scorecard's clear framework, we'll create a roadmap of the steps you need to take to achieve your goals.
The Balanced Scorecard methodology has several specific advantages for companies that are looking to streamline operations, improve communications, and eliminate waste while reaching ambitious goals. One of the most important is developing a series of customized, rich KPIs that can help business leaders quickly assess their progress.
While every KPI is unique and centered on your business' goals, industry, and context, the Balanced Scorecard looks at:
How satisfied are your customers? How are your revenues performing by segment? What do customer volumes look like in terms of transactions or requests? How does your market share look by product, customer, and volume?
What is your operating expense and is there room for improvement? Are your projects and initiatives budgeted clearly and correctly? Can you improve your capital deployment, vendor management, and variable spending?
Is your technology designed and delivered to meet goals and reach customer objectives? Do you have appropriate risk controls and problem management strategies in place? What's the quality of your overall customer service, support service, and ability to deliver the core functions that your business needs to thrive?
Do you have the human capital needed to power growth? Is your technology aligned with future plans? Do your product and service levels of innovation support the revenue and market share targets that you're setting for yourself? Can your plans for continuous improvement expand your business?
At Incito we know the pitfalls companies sometimes fall into when developing a scorecard, such as:
Measures that are not aligned to strategy
Failure to adequately communicate the goals up and down the organizational structure
Lack of accountability to the metrics
Employees are not empowered to impact the metric by improving the process
Too many initiatives or metrics are confusing and breed conflicting priorities
Financial performance is increasingly contingent on generating returns on hard to define or measure operational inputs. Organizations must apply the knowledge of their associates in order to drive strategies that enable improved operational metrics.
Are you ready to explore how the Incito team and our Balanced Scorecard methodology and other ways of measuring your organizational performance can help you achieve your goals? Contact Incito Consulting today to arrange for a personalized consultation.
Want to learn more?
Schedule a consultation.
About how Incito can help transform your business and tackle your most
important strategic challenges.