In times of black swan events like COVID-19, it's vital to gain a clear understanding of risk so your organization is better positioned to establish the right plan in the face of uncertainty.
Supply chain consulting can help, as the focus of your business is likely on how to protect your employees, understand the risks to your business, and manage supply chain disruptions.
Because we're in the thick of things now, it's not yet known what the full impact of this pandemic will have on businesses and supply chains, but what is known is that full global recovery is lagging and will take a lot longer than initially thought. As those global economic and financial ramifications play themselves out, supply chains will suffer drastically, from raw materials to finished products. 
What's also clear is that the path back to profitability for your company during and post-COVID-19 lies in inventory management.
The Impact on Supply Chain
Companies must closely monitor short- and long-term demand and inventory in order to accommodate loss of production as factories remain closed and the economy continues to stagnate. Plus, as retailers face inventory depletion as a result of consumers panic-buying, delivery options are increasing exponentially as more and more people decide not to venture out. This leaves your business having to mitigate fulfillment, while at the same time keeping your employees safe.
What's the appropriate response to the coronavirus? What's best for your employees, customers and your organization as a whole? What will the impacts be? Likely, years from now, this situation will become a case study, the example of which will be followed for decades to come. But for now, many are flying blind and are setting precedents left and right. 
Ultimately, it's a once-in-a-generation test of flexibility in business planning, continuity, planning and supply chains. Events that impact the market significantly yet have a low probability of materialization are known as black swan events. They produce short- and long-term 
consequences such as panic buying, work shortages, and limited supplies – and these are all difficult to measure definitively. But there are steps your organization can take to reduce risk when black swan events threaten your profitability. These measures lie in logistics as well as supply chain and inventory management.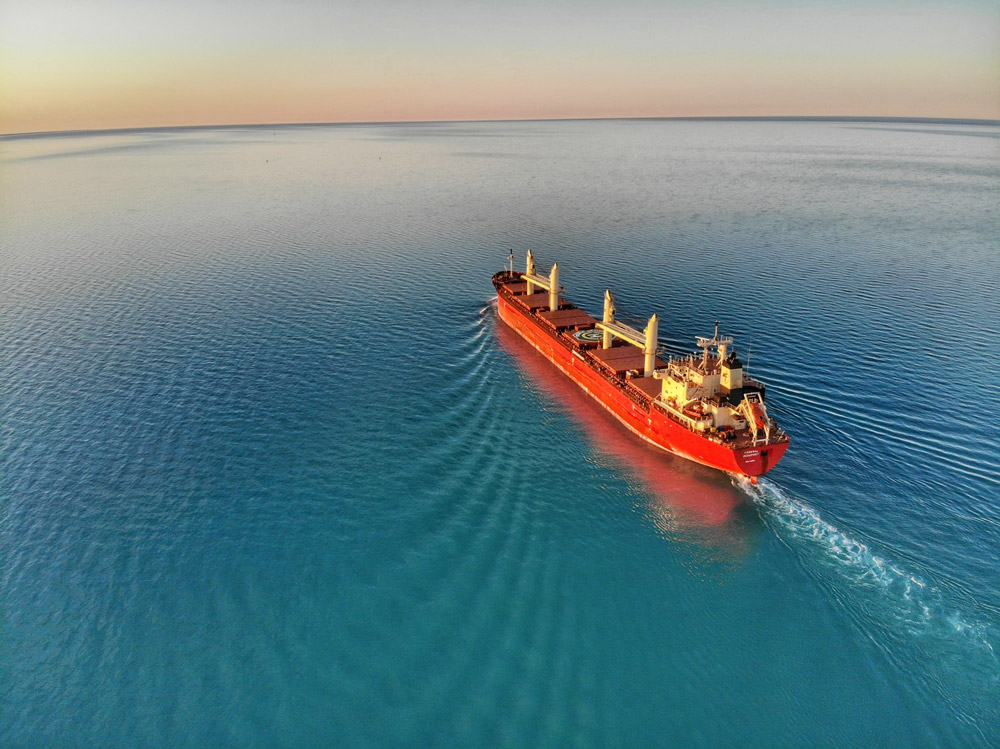 The Focus on Inventory Management
Your response to the immediate challenge should be to revisit capital investment plans, manage and expedite receivables, consider alternate supply chain financing, and retool your variable costs. But perhaps the biggest focus of yours at this time should be on inventory management. 
If your company is experiencing disruptions in supply chains due to component parts and raw materials shortages, you will need to update your inventory safety stock parameters to reflect the increased demand and supply volatility. It's this volatility that can increase your inventory levels. At the same time, you should consider securing additional inventory (AKA strategic stock) to guard against the probable impact of a prolonged — or at least much broader — supply chain disruption.
In terms of cash flow, you should be reducing finished goods inventories, especially when it comes to perishable products, where waste is a big possibility. It may sound easy on paper to balance the call for more buffer inventory and management of cash flow. You may even be able to utilize a simple approach to your inventory management by performing a rapid assessment that reveals immediate opportunities you can exploit to drive down inventory.
But this isn't always the case. In fact, it's more likely you will find big inventory cuts pose an adverse effect on production and customer service. Sustainable solutions will take fundamental improvements in the following:
Supply chain inventory visibility

Lead-time compression

Inventory and safety stock policies

Network-wide available-to-promise

Demand planning

SKU (stock keeping unit) rationalization

Production planning and scheduling
Incito Consulting Group can help you manage your inventory while your company is trying to survive – and even thrive – amidst this global pandemic. The key to a smart supply chain is to minimize the possibility of error and minimize the impact of the unavoidable. A big part of your business will depend on a right parts/right place/right time mentality but there are many variables out there that can blindside this – coronavirus being the biggest example right now. 
Variables like this can spur chain reactions that can quickly spiral out of control if you're not prepared, costing you time, stress and money. Perfecting your supply chain process – and by extension inventory management process – is more important than ever.
Contact Incito Consulting Group
To learn more about how Incito Consulting Group can guide you in being profitable again, please contact us at 866-697-LEAN or send us a message online.
Want to learn more?
Schedule a consultation.
About how Incito can help transform your business and tackle your most
important strategic challenges.